Search our HR email archive to find previous announcements and updates related to HR information, services and policies.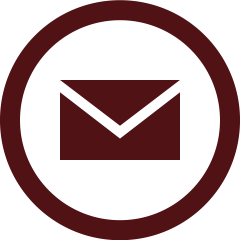 New Performance Plan Updates

As previously announced, the Performance Plan (and corresponding review) has been fully redesigned to maximize efficiency and effectiveness. This redesign has three major updates including a new timeline, improved workflow, and other performance assessments.

To better support our fellow Bobcat employees during this time of transitions and departmental reorganizations the Performance Plan launch has been delayed to October 1st.

Please visit the Performance Management website for more information and view the updated timeline below.

| | |
| --- | --- |
| Date: | Action: |
| October 1, 2023 | 2023 – 2024 Staff Performance Plan Launch |
| December 1, 2023 | 2023 – 2024 Staff Performance Plan is Due |
| January – February 2024 | 2023 – 2024 Mid-Cycle Review Period |
| April 1, 2024 | 2023 – 2024 Staff Self-Assessment Begins |
| May 31, 2024 | 2023 – 2024 Staff Performance Review is Due |

Step Up to a Healthier You with Walktober

In this team-based challenge, you'll go on a virtual tour through vibrant landscapes and fun events — while making walking a priority. Delicious recipes, inspiring articles, interactive message board, motivating daily emails, and more help keep you moving!

Learn more on the Walktober website.

Registration begins September 18.

The TXST Alumni Association and TXST Human Resources are collaborating on a fun event at Putt Pub to celebrate employee alumni for their service to their alma mater. Join us for a night of friendly competition and a free-round of mini-golf!

When: Thursday, September 28, 2023
Time: 5 to 7 p.m.,

Where:

Putt Pub

(307 S. LBJ Drive, San Marcos, TX, 78666)

Save the Date Bobcat Bene-Fest 2023

Bobcat Bene-Fest is a fair for all benefits-eligible employees to explore all the benefits TXST has to offer. Take an in-depth look at your benefits, participate in free health screenings, flu shots, receive benefit walkthroughs from our experts, and more!

When: Thursday, October 12, 2023
Time: 10 a.m. to 2 p.m.
Where: LBJSC Ballroom

Mark your calendars and get ready to fall in love with your TXST benefits.


Effective September 1, EyeMed is the new administrator of the State of Texas Vision plan.

All employees enrolled in the vision plan through TXST will receive a welcome packet from EyeMed in the mail that includes more details about this transition.

Employees can also read more about this transition on the ERS Website.

Back the Bobcats Block Party

The Bobcat Community is invited to join us for the Back the Bobcats Block Party brought to us with the support of the San Marcos Chamber of Commerce and Texas State University First Lady Beth Damphousse.

When: Friday, September 15, 2023
Time: 6 p.m.

Where:

North Street

(216 North St, San Marcos, TX 78666)

For more alumni events, visit alumni.txst.edu.

Wednesdays in October, We Wear Pink

October is Breast Cancer Awareness Month. Join us by wearing PINK every Wednesday in October.

On Wednesday, October 18th at 2:30 p.m., meet at the Arch for a group photo in pink!


‌Upcoming Learning Opportunities | September

Check out this month's featured training and courses:

Visit our Course Calendar for a full list of September learning opportunities!